Sangiovese IGT
Wine from social agriculture in partnership with "La Semente"
Some wines have a special ingredient… they come from the collaboration between Cantina Di Filippo and social
agricultural La Semente. The starting point is an excellent raw material, to which we add preservation and safeguard of
our land and environment and the employment in the fields of disadvantaged young boys and girls. The result is a wine
that is three times good. Certainty of its origins, high quality guaranteed by our organic agriculture that respects the
environment and the involvement in our production process of a social enterprise committed to help people with autism.
Have a responsible drink!
Trade name:
Sangiovese
Name:
Rosso dell'Umbria IGT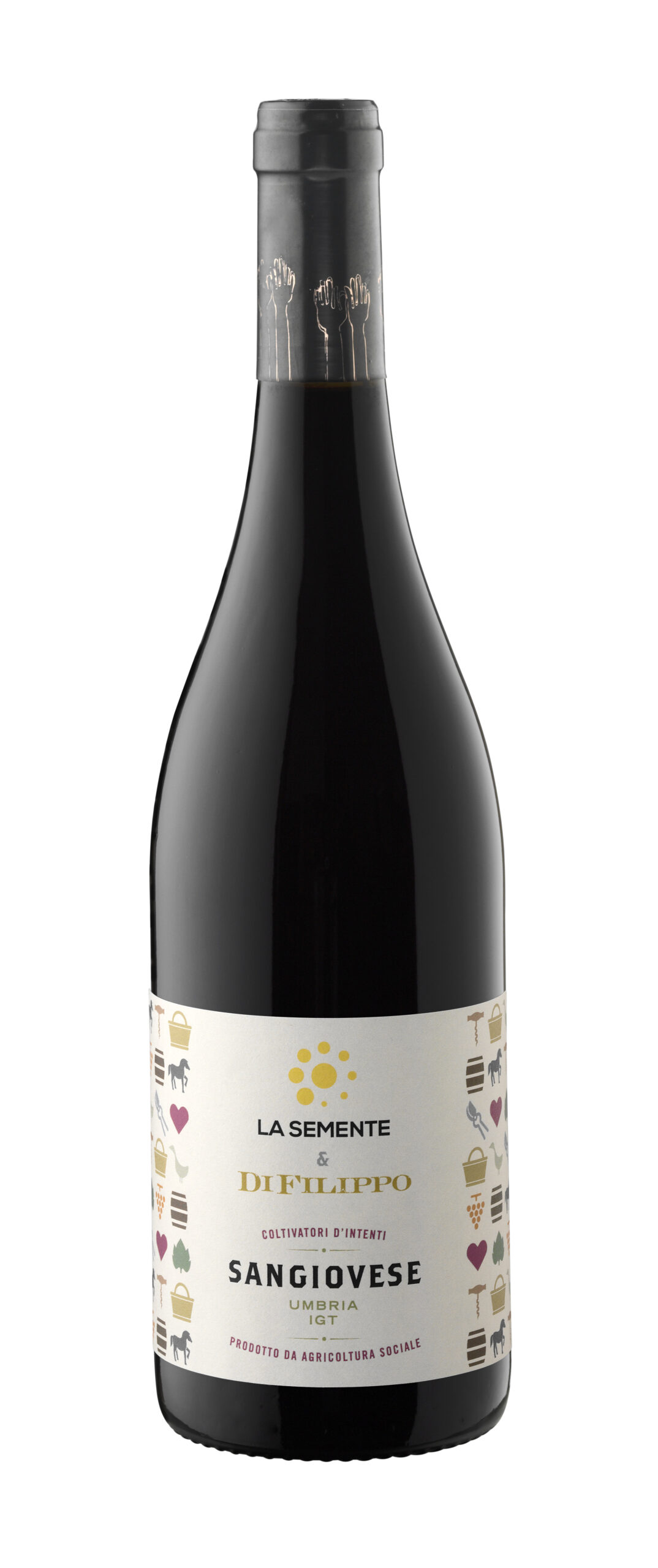 Grape varieties:
Sangiovese
Soil:
clayey-calcareous
Land:
hilly
Type of cultivation:
cordone speronato
Plants per hectare:
4000 / 5000
Yield per hectare:
10.000 Kg grapes
Annual production:
20.000 bottles
Vinification:
traditional red
Maturation:
acciaio inox
Perfume:
intense morello cherry and fruits of the forest
Palate:
harmonious and velvetye
Colour:
ruby red, tending to garnet with ageing
Duration:
medium
As an accompaniment to:
red meats, cold hams and salami, mature cheeses
Package:
6 X 0,75 lt vertical bottles